The Importance of Three Elevators in a High-Rise
Posted by Brian Enright on Tuesday, July 6, 2021 at 3:14 PM
By Brian Enright / July 6, 2021
Comment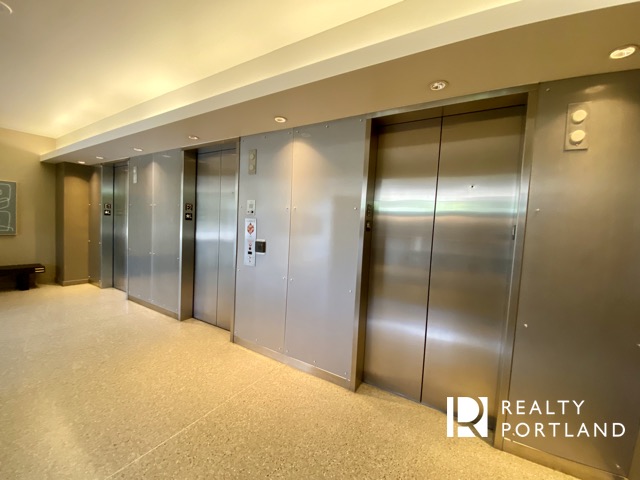 Imagine you've just parked in the garage of your twenty-story high-rise in Portland, and you've managed to pick up all your grocery bags so you only have to make one trip. You make your way to the elevator lobby only to find a line of people waiting because one of the two elevators is down, or is being used for a move. So everyone else in the building has to make due with one working elevator. You could be there for a while waiting while your ice cream melts. Or you can try carrying them up the stairs.
This situation happens all too often in high-rise buildings that only have two elevators. It never occurred to me before to consider how many elevators the buliding has until my business partner and broker, Stuart Stevens, pointed out that Encore has three elevators when he was showing me the condo I would eventually purchase. I'm so glad he did! In a big high-rise like Encore there is a move happening nearly every weekend. Thankfully we still have two other elevators to use when that happens and that third elevator makes a HUGE difference. Other buildings in the Pearl with three elevators include The Cosmopolitan, Vista, Pinnacle and The Metropolitan.
When you're thinking about buying a high-rise condo there's way more to factor into your decision than just if you like the view or the floorplan of the condo. The number of elevators is just one of many building questions to consider. Be sure you're working with a broker like Stuart who has a lot of experience selling high-rises so he can help guide you to the buildings that fit your needs best.