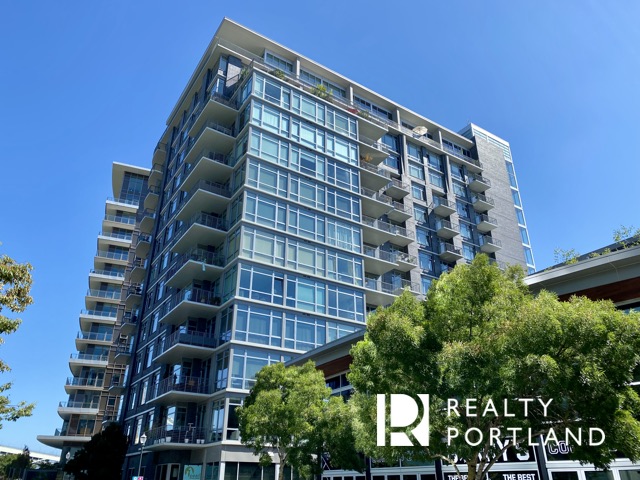 Pinnacle Condos
Pinnacle is a popular Portland high-rise condo building in the North Pearl District. Pinnacle is one of the few condo buildings with direct views and access to Fields Park, along with Encore, Cosmopolitan and Vista. View all available Pinnacle Condos for sale below, and contact us anytime for more information or to schedule a tour.
Read More about Pinnacle | Pinnacle Photo Tour | View Sold Pinnacle Condos
Available Condos For Sale at Pinnacle
Today's Pinnacle Condo Report
October 2, 2023
Pinnacle Condos Statistics
Year built: 2005
Stories: 15
Number of Units: 176
Number of Elevators: 3
Where is Pinnacle Located?
Pinnacle is located at 1255 NW 9th Avenue in the North Pearl District of Portland, OR. Pinnacle is right next to Encore and Cosmopolitan at the corner of 9th & Overton.
Does Pinnacle Allow Pets?
Pinnacle is a very pet-friendly building. It's also a building that we recommend to dog owners specifically because Fields Park is directly across the street. There's even a veterinarian located on the first floor!
What Amenities are there at Pinnacle?
Like Encore, Pinnacle is not a full-service building. There is an active manager and maintenance person, but no concierge or valets. This helps keep the HOA dues low. You will find a smartly-appointed lobby and a roof deck for residents to use with a great view of the river.
What Types of Condos are at Pinnacle?
You'll find a full range of condos at Pinnacle, from small studios to large penthouses. This building is popular with people who want a second home in the city as the studio units are some of the most affordable in the North Pearl. The most popular condos at Pinnacle though have to be the 2/2 condos on the corner of 10th and Overton because they afford a direct view of Fields Park and the Fremont Bridge.
Photo Tour of Pinnacle Condos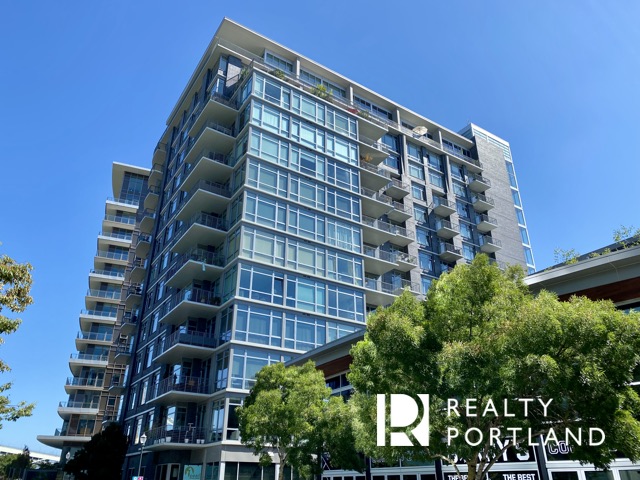 The exterior of Pinnace Condos of Portland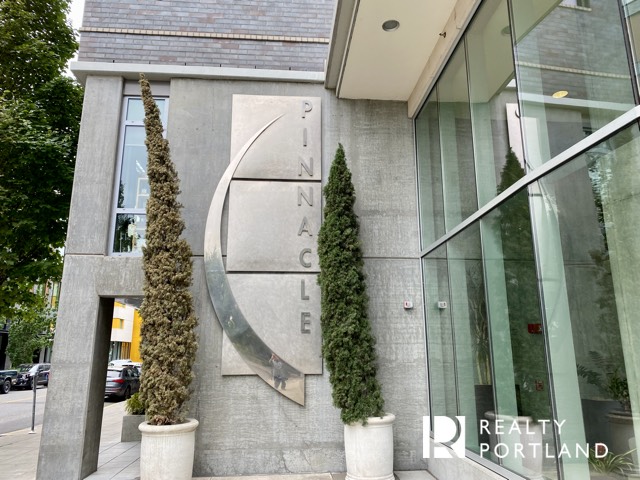 The Entrance to Pinnacle Condos at the corner of 9th & Overton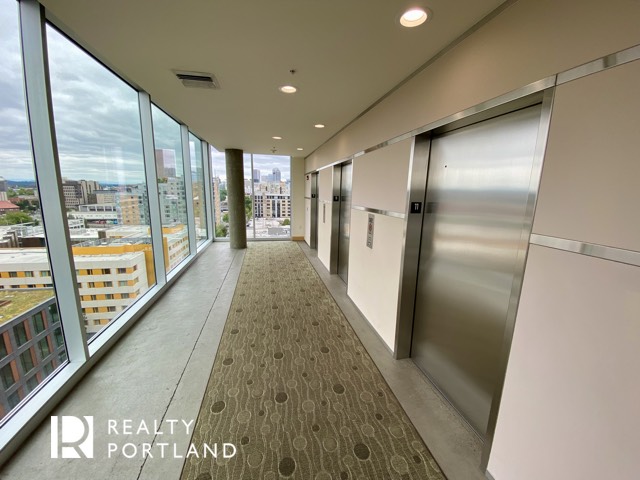 Pinnacle is a three-elevator high-rise condo building.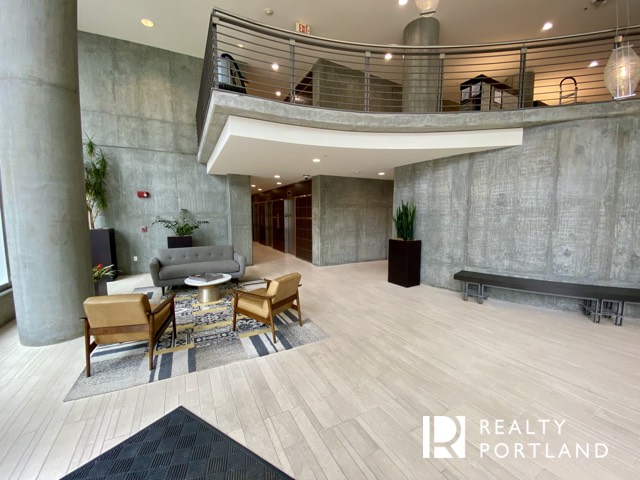 The well-appointed lobby of Pinnacle Condos.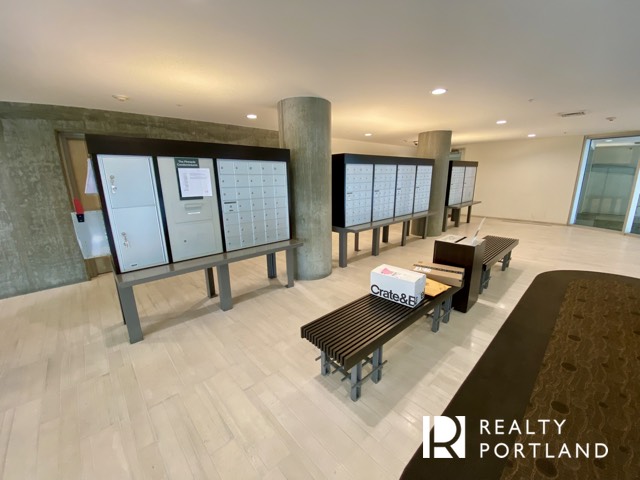 The Mail Room is on the second floor of Pinnacle.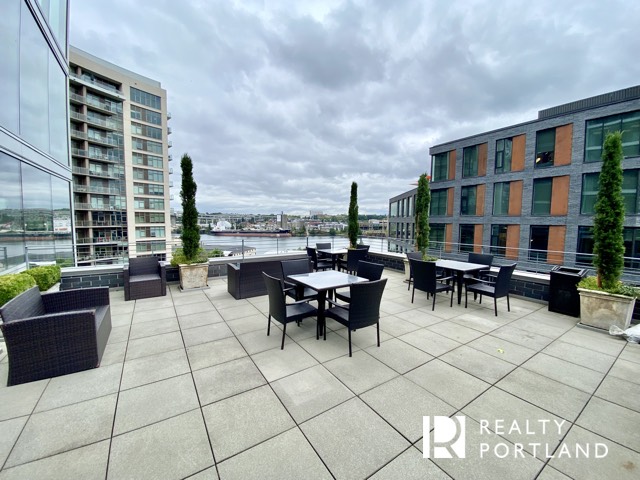 Pinnacle features a roof deck with river views for all residents to enjoy.
Contact us about Pinnacle Condos