South Waterfront Condos
The South Waterfront is growing fast, and it's no wonder. In the South Waterfront you'll find gleaming high-rise towers, shops, restaurants and great parks like the South Waterfront Greenway. OHSU is here too so if you work there you'll have the shortest commute in the city! We have to admit it does feel a little like the Truman Show... not quite "real" city living (especially Portland city living). But when you do want to venture into Downtown or the Pearl you can hop on the Portland Streetcar or a Biketown bike. We get the appeal and we've helped a lot of clients buy and sell South Waterfront Condos and we're ready to help you too. (read more about the South Waterfront).
There are three condo towers in the South Waterfront: John Ross, Atwater Place and Meriwether. We've combined them all to show all the listings below but if you click one of the building names you can just see what's available in that particular building.
All South Waterfront Condos For Sale
Today's South Waterfront Condo Report
October 2, 2023
Living in Portland's South Waterfront
This is such a lovely little neighborhood especially now that the trees are getting bigger. Some of the walkways between the buildings now are completely covered in a canopy of leaves, and when autumn comes the colors are amazing. Elizabeth Caruthers Park is a little jewel right in the center of the neighborhood. There's a big lawn for stretching out and enjoying a picnic, and paved and gravel paths through all the lush landscaping. Kids love to splash around in the fountains and splash pads. You'll also find plenty of little outdoor nooks for reading or enjoying a quiet lunch here. On Thursday afternoons there's a farmers market here. Two blocks to the west is the shore of the Willamette River and the South Waterfront Greenway. From here it's an easy bike ride to Lake Oswego, Downtown Portland or take the Tilikum Crossing to the East side. It really does feel like you're far from the city but actually close to everything.
There aren't that many retail spaces and restaurants here yet, but the ones that are here are really useful! Drop your pup at Dogtopia for some exercise, get stretched at StretchLab or work out at OrangeTheory, there's even a Montessori School here for parents. Food options abound including some of Portland's favorite chains like Little Big Burger, Bambuza, Blue Star Donuts and Ovation Coffee. There are also food carts by the freeway. The only thing missing is a grocery store, but thankfully there is a well-stocked convenience store called Urbana Market. And Zupan's is only a short drive or bike ride away.
South Waterfront Condos
There are no single family homes in the South Waterfront - just mid-rises and high-rises. Some of the high-rises have townhomes with their own direct entrances which is a great way to live here, especially for people with dogs. If you want to purchase a condo or townhome in the South Waterfront you have three high-rises from which to choose: The John Ross, Atwater Place and The Meriwether (2 towers plus townhomes). Dog owners will also find a friendly off-leash dog park located right by the water.
Photo Tour of South Waterfront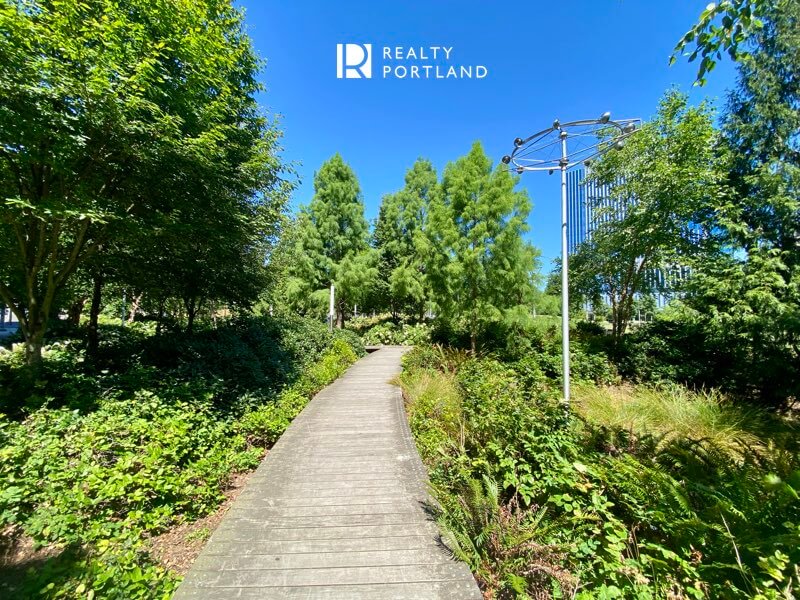 Stroll along all the different paths through Elizabeth Caruthers park and take in all the lush landscaping. Come back on Thursdays for the Farmer's Market too.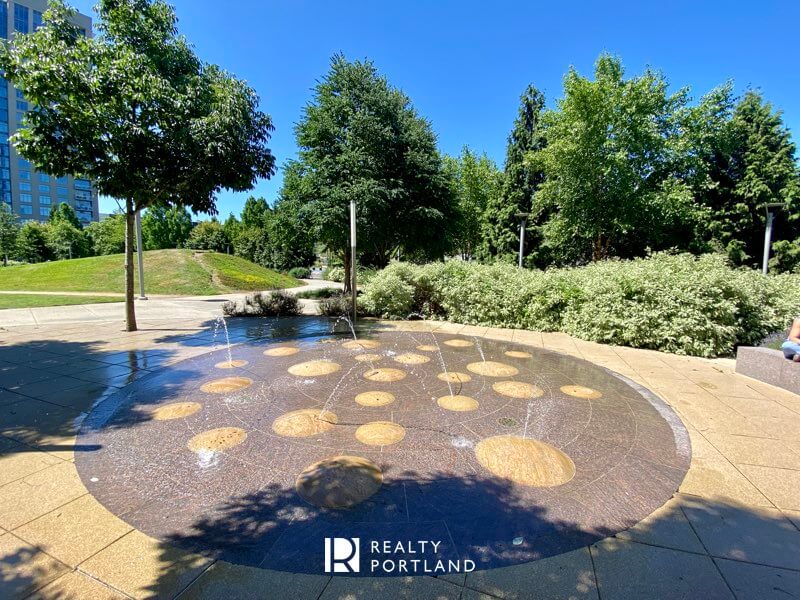 Enjoy the cool fountains and splash pads throughout Elizabeth Caruthers Park.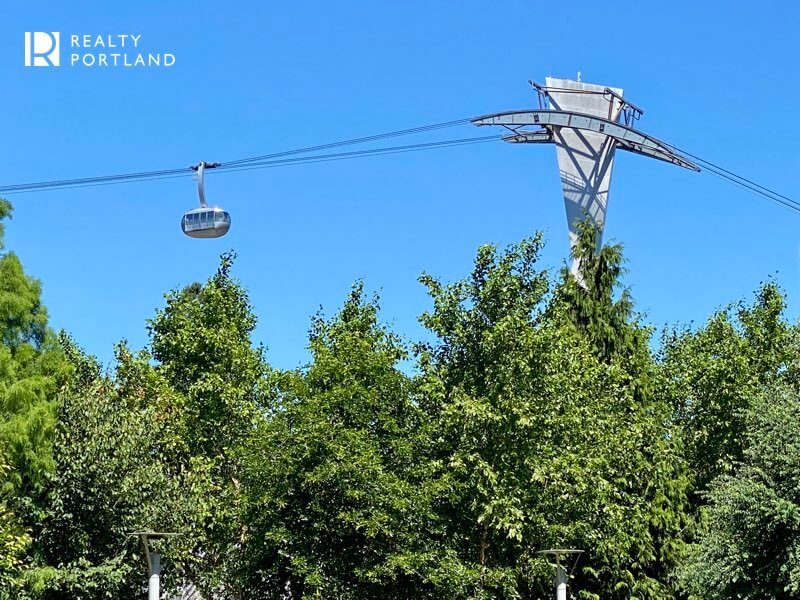 You can commute up to OHSA on the Portland Tram. Or just take your guests on an adventure!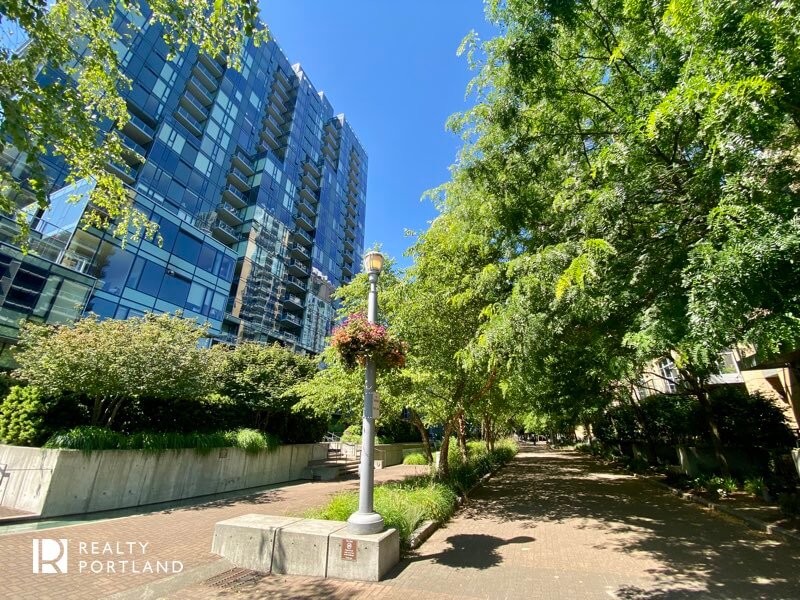 The trees are getting big enough to form canopies over the walkways providing terrific shade. Wait until you see them in the Fall!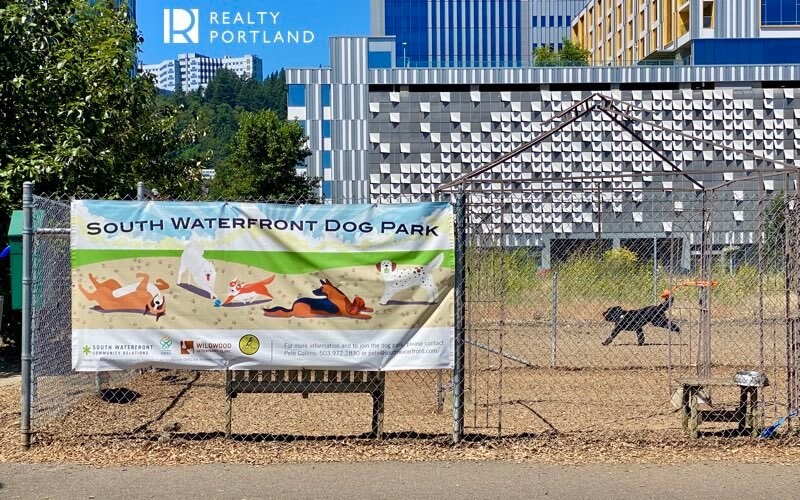 Portland is such a dog-friendly town, and your pups will love socializing at their very own park in the South Waterfront.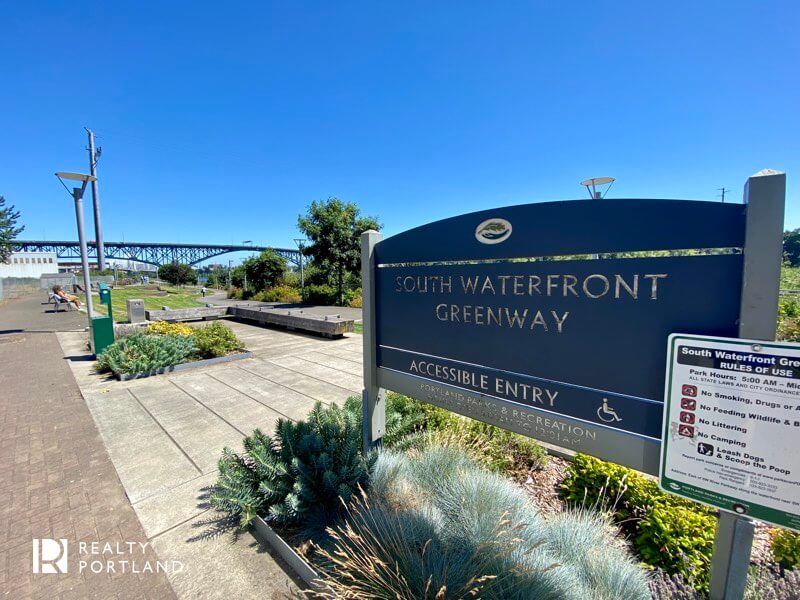 As if all that weren't enough... stroll a couple blocks west and you're at the edge of the Willamette River and the gorgeous Greenway that connects the South Waterfront to the rest of Portland.
---
Portland South Waterfront Real Estate Market Stats
Contact Us about the South Waterfront